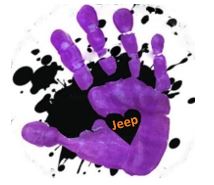 Thursday, Sept 1st, 2022 @ 6pm
All donations and proceeds will benefit the Best Day Ever Foundation whose mission is to provide unique and fun opportunities for families who have lost a child, giving them a  hopeful environment to grieve, remember, and honor their child.
This Mermaid is hoping to make a big SPLASH!
Please join us to ride some "waves" in NKY.
$10 donation/Jeep greatly appreciated.
Registration Closed. Contact Amy Kappen with any questions.
Jeeps meet in the Union Kroger parking lot (Rt 42 in Union, KY) at 6pm.
Departing Kroger by 6:30pm with a backroad cruise and destination is the Honey Hole in Alexandria, KY approx. 7:30pm
Raffles and other fundraising games & drawings to be held at Honey Hole (winners do not have to be present at time of drawings). Non-jeep drivers invited to join us here.
We will have some fantastic raffle items including a 7-hour private KY Bourbon Tour with executive transportation provided!!!   
Click here to view our event flyer.
Registration Closed.
Bourbon Tour Raffle Information
Enter for a chance to win a tour & tasting experience (valued at $2000) along one of the three Northern Kentucky B-Line Trails offered by Tour With Us KY. Explore Bourbon Country and leave the driving to them!
$5 per Raffle Ticket or 5 Raffle Tickets for $20 (must purchase by 8/31/2022) Click here to purchase tickets online
Live drawing to be held during the Jeep Mermaid Ride 2nd
Fundraiser Event at the Honey Hole in Alexandria, KY
on Thursday, September 1st (you do not have to be present to win)
A gateway to bourbon country begins in Northern KY with the B-Line
A trifecta of destination experiences.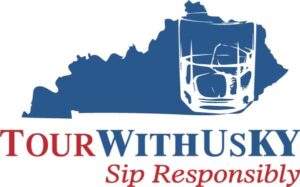 The B-Line is a collection of Northern Kentucky bourbon centric bars and restaurants centered around five unique craft distilleries. Start your B-Line experience with one of the following distillery tour packages (up to 12 people). Allow TourWithUsKY to enhance the destination experience with exceptional transportation service, knowledge, safety, security, and convenience.
** must be 21 years of age to participate in tour.