Saturday, March 4th, 2023 @ 11am – at Memorie Makers Cafe & Cupcakery in Florence, KY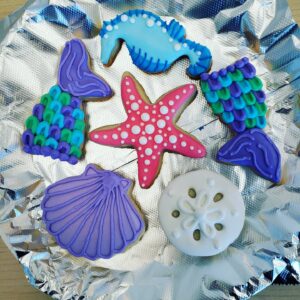 The Best Day Ever Foundation is hosting a special time for our angels' siblings. We want to create fun and unique opportunities for our kids to continue developing friendships and bonds with each other. Each child (ages 16 & under) will learn the skills to decorate cookies during this class while making their own special memory. Eating cookies in this class is a must! Moms and dads, feel free to hang out in the café with the rest of us and enjoy some expresso, tea or cookies & cupcakes!
Register for the cookie class here. 
Contact Amy Kappen with any questions at [email protected]
The Best Day Ever Foundation whose mission is to fill a void in the bereavement family space by providing unique opportunities for families who have lost a child. Helping families regain moments of joy. If you or anyone you know may be interesting in sponsoring an event, please contact us. Thank you for supporting our organization and mission.